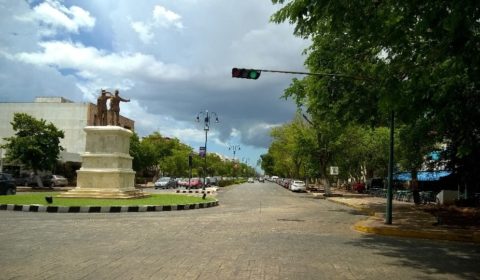 Paseo de Montejo is the most well-known avenue and one of the most emblematic places of the city of Mérida.
Its construction covers the period from 1888 to 1906 and was inaugurated on the occasion of the visit of the President of Mexico, Porfirio Díaz. It owes its name to the Spanish conquistador Francisco de Montejo.
Along this wide and elegant avenue you can find historical buildings, monuments, museums, hotels and shops. Some important points of this avenue are: the Palace of Cantón, the Quinta Montes Molina, the House of Regil and the Monument to the Mother country.
On the South side of Paseo de Montejo, there is a monument, AKA El Remate, dedicated to Francisco Montejo, who conquered and founded the city of Mérida. At its other end you will find the monument to the memory of famous sailor Gonzalo Guerrero, also known in Mexico as the "father of miscegenation."
The Twin Houses (Las Casas Gemelas)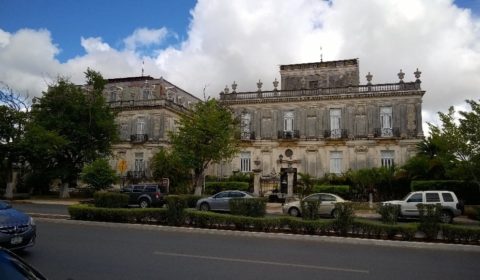 Casas Cámara, better known as the Twin Houses, are located at the beginning of Paseo de Montejo. They were built in 1906 by the European architect M. Umbdenstock with the help and supervision of the local engineer Manuel Cantón. Both buildings are almost identical. The plans were brought from France and retain the characteristics of the French Renaissance building style. Among the distinguished guests who had stayed in one of the twins was Jacqueline Kennedy Onassis, who was the wife of John F. Kennedy, President of the United States.
Monument to the Homeland (Monumento a la Patria)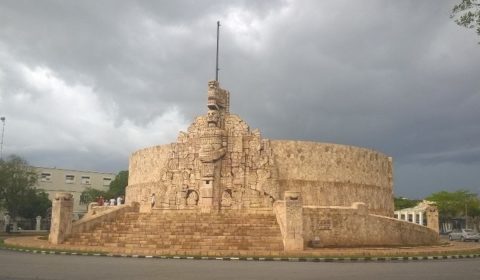 The Monument to the Homeland is located on Paseo de Montejo. The monument is carved from a solid stone. Its construction began in 1945 and was inaugurated in 1956. In its central part you can see a mestizo figure symbolizing the country. In this same image is the shield of the city of Mérida. The monument's purpose is to tell through its detailed carvings the story of the Yucatan as well as the country. Among them are depictions of famous historical figures like Gonzalo Guerrero, Christopher Columbus, Francisco Hernandez de Cordoba, Bartolomé de las Casas, Cuauhtémoc etc,.In addition one can find in the monument depictions of important symbols of the nation, such as the eagle devouring the snake and the shields of the 31 States of the Republic.