The Government Palace (Palacio de Gobierno)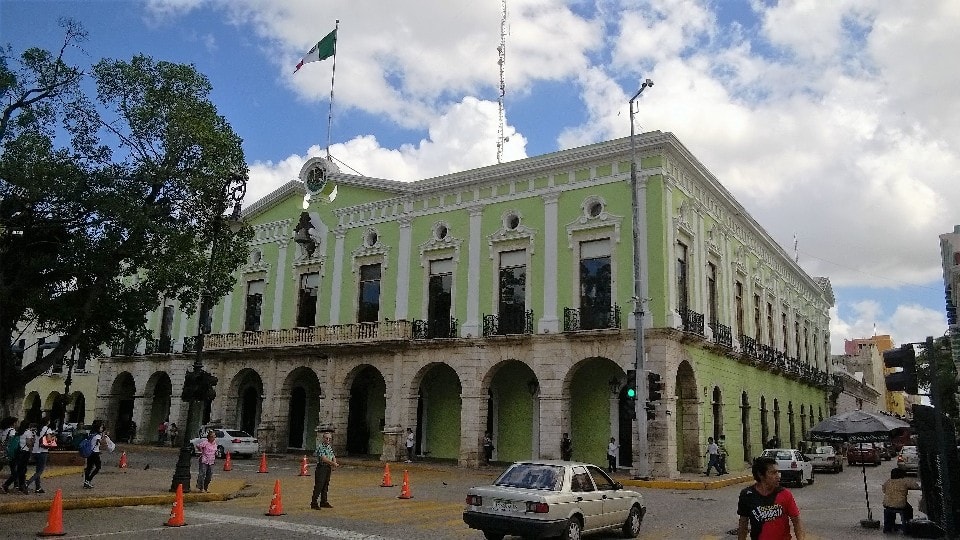 The Government Palace, locally known as El Palacio de Gobierno, was built between 1887 and 1887. Located in the historic center, it is right on the Northern side of the Plaza Grande and next to St. Ildephonsus Cathedral of Mérida.
Today it is the seat of the office of the Governor of the State of Yucatan.
Inside the corridors and halls, you can see murals and paintings that were the work of the Yucatecan artist Fernando Castro Pacheco, which portrays the history of the state of Yucatan and Mexico, the country. There is also a room with eight portraits of important figures including Benito Juárez, Felipe Carrillo Puerto and Salvador Alvarado.
Outside is a replica of the bell with which Miguel Hidalgo summoned the people in the struggle for the country's independence.
The Municipal Palace (Palacio Municipal)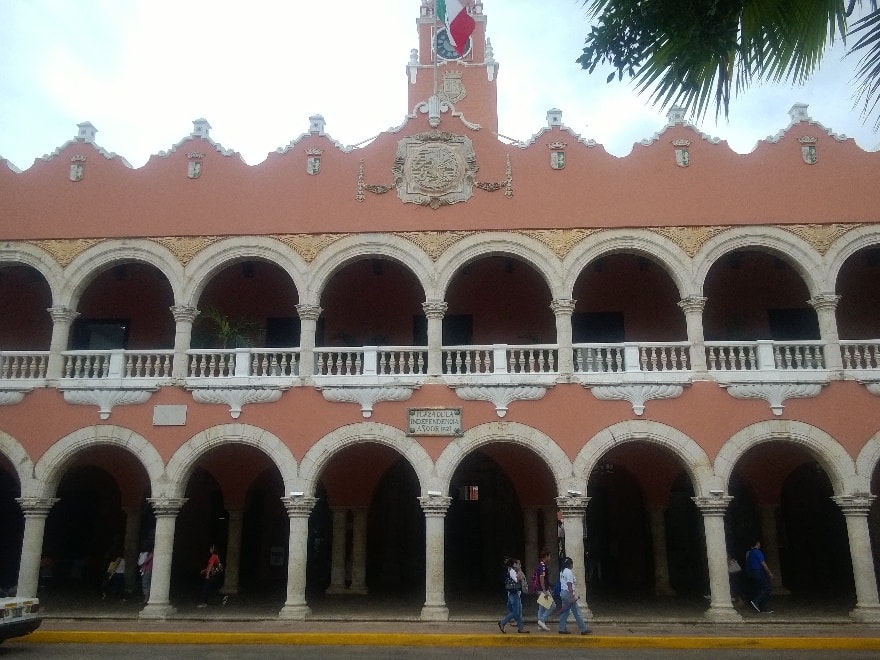 The Municipal Palace was built between 1734 and 1736. It is located in the historic center in front of the Plaza Grande Park and adjoins the Olimpo Cultural Center. It is the seat of the city's council.Its façade has been remodeled on more than one occasion. Once the façade was renovated to allow the building of a tower in which the main clock was embedded.
Upon entering the Municipal Palace one will come across a staircase made entirely of stone and on its walls has the Coat of Arms of the City of Mérida, some of which are as old as 400 years. Outside on Monday nights and Sunday mornings you can enjoy regional music and dance.