Regional Museum of Anthropology (Palacio Cantón)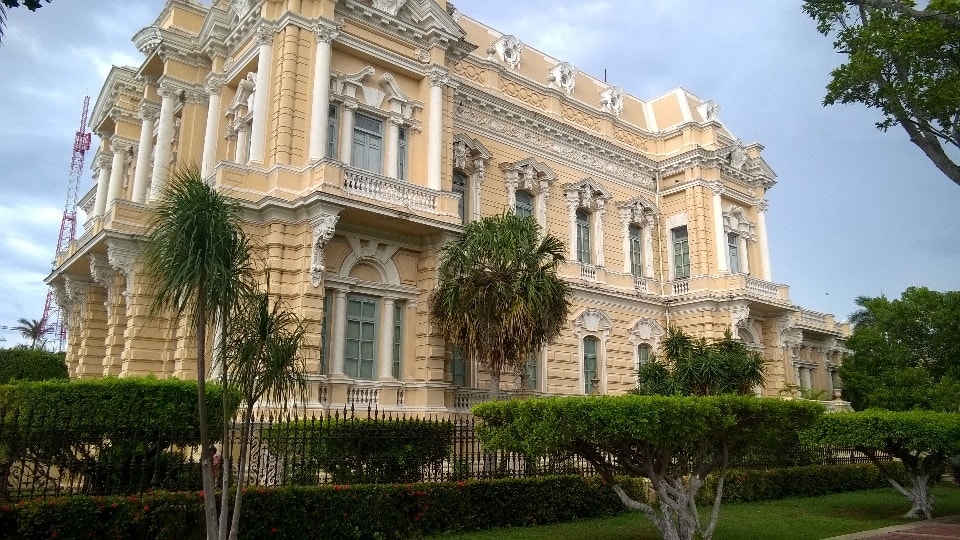 Located on the beautiful Paseo de Montejo, the Palacio Cantón was built at the beginning of the 20th century. It served as a residence for the family of General Francisco Cantón Rosado, who was one of the outstanding figures in the so-called Caste War of Yucatan.
After its sale to the State Government, the building was home to different institutions, such as the School of Fine Arts, Hidalgo Elementary School, the Institute of Anthropology and History, and at some time as the Governors' house.
At the moment it houses the Regional Museum of Anthropology of Yucatán. In its ground floor it has permanent exhibitions with pieces of the Mayan culture of the pre-Hispanic period. The upper floor serves for temporary exhibitions, workshops and cultural events.
The Open Air Museum – Pasaje de la Revolucion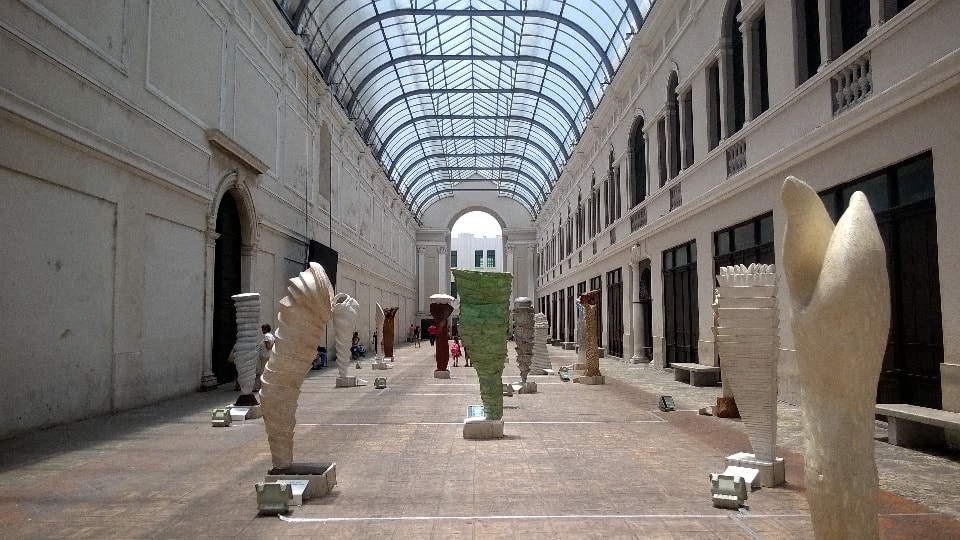 After the demolition of two chapels annexed to the Main Cathedral of Merida or, St. Ildephonsus Cathedral, the vacant space gave rise to the now known Passage of the Revolution. When the passage's two main arches were completed, The Passage of the Revolution was inaugurated by Salvador Alvarado on May 5, 1918. The passage is located between the Cathedral and the MACAY museum.
At present, the passage serves as a space for temporary outdoor art exhibitions. The whole passage is covered by a transparent roof.
The Quinta Montes Molina Museum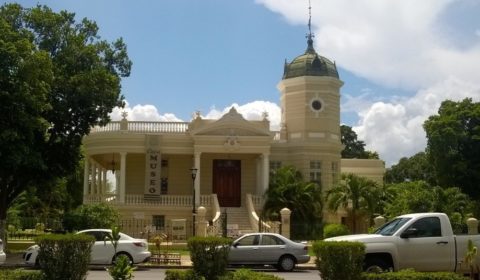 Built in 1902, the The Quinta Montes Molina Museum is located on Paseo de Montejo. It was designed and built by the same people who worked on the construction of the Peón Contreras Theater.
Originally, this was actually the house in which the Montes Molina family used to live. Later the house turned into a museum featuring the elegance and wealth that includes marble floors, European furniture of the era, paintings and porcelain sculptures, antique clocks Limoge porcelain and Chiristofle silverware and much more, all are still in a well preserved condition.
The patio is very large and can hold up to 1000 people. From time to time the place holds special, social, events.
When visiting Merida, this is your perfect opportunity to see the inside of an elegant house on Paseo de Montejo and witness firsthand how the rich and famous of Merida used to live a century ago.