The Cathedral of Mérida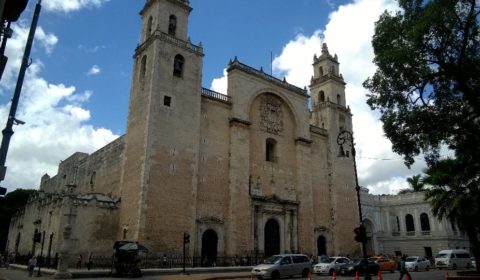 The cathedral of Yucatan, or St. Ildephonsus Cathedral, was constructed during the 16th century on top of the Mayan ruins of the ancient city T'ho. The Spaniards forced the Maya people to destroy their own city of T'ho and used them as slaves to build the cathedral in that very same place. Even the stones used to build the cathedral were taken from ancient Mayan temples in the region. St. Ildephonsus, located right across from the Plaza Grande of Merida, is the second cathedral to be built in the New World.
Originally the cathedral of Yucatan was decorated rather lavishly. General Salvador Alvaro, who was appointed as the military governor of the Yucatan, destroyed much of the indoors of the cathedral and used the space as a stable for his horses. This occurred in the year 1915. Being a socialist reformer he did all that he could to weaken the power of the church, if not eliminate it altogether.
Santa Lucia Church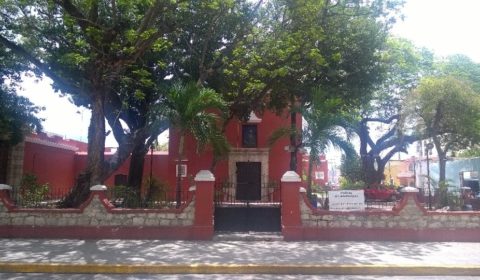 Santa Lucia church is located on the East side of Calle 60 between the calles 53 and 55. It is one of Merida's firs churches and was built in 1565. The purpose of the church was to serve the slaves, brought from Africa. The first cemetery, where the city's Spanish commoners were brought to rest, was located in the church's atrium. Right across the street from Santa Lucia church is famous, and lively, Santa Lucia Park.
Santa Ana Church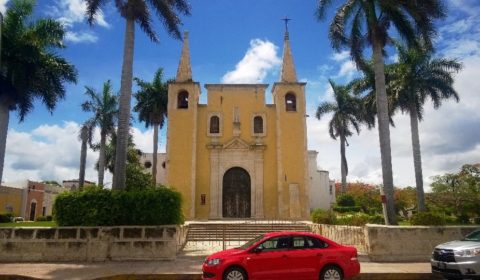 Santa Ana church is located on the East side of calle 60, only a few blocks North of Santa Lucia church. The church was built between the years 1729 and 1733. On the left side of its façade, there is an inscription in stone that indicates that there are the remains of its builder, Antonio de Figueroa y Silva.
La Mejorada Church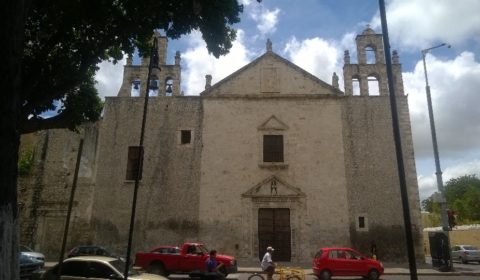 La Mejorada church is located on the East side of La Mejorada Park. It is one of the oldest churches in Merida, built in the 17th century.
At first it served as a convent for the Franciscan friars. Since then it has been restored and has given rise to the Faculty of Architecture of the Autonomous University of Yucatan.Another name by which La Mejorada Church is known is the Parish of Our Lady of Carmen.
Church of the Third Orden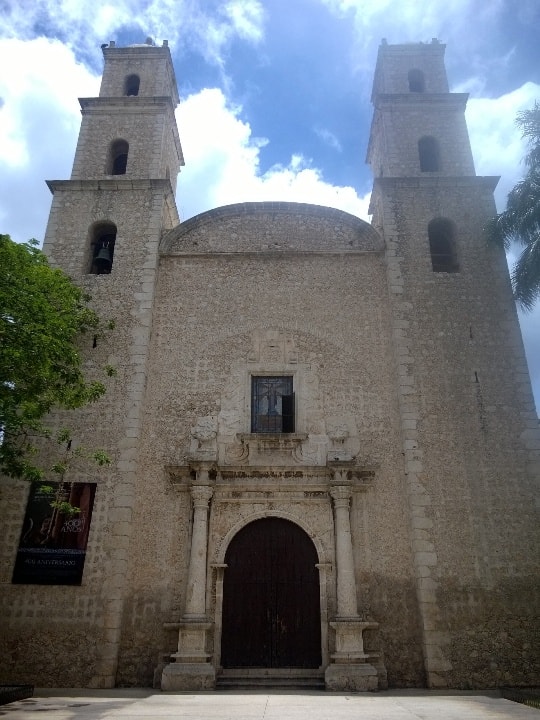 The church of the Third Order is also known as The Church of Jesus. The church was inaugurated on May 10th, 1618. In 1767, the church was occupied by the Franciscans of The Third Order.
The church was built within the grounds of what is known as Parque de la Madre. Located 1 block from the Main Square, or La Plaza Grande, this church is considered as one of the largest churches in Merida.